EXCLUSIVE Romano: are Inter after Gabigol?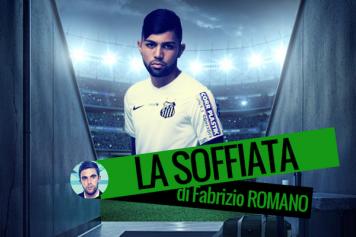 28 April at 10:12
During his mission in South America, Inter Milan Chief Scout Massimiliano Mirabelli has been observing also some Brazilian talents, and there have been some rumors regarding the nerazzurri's interest for Santos striker Gabigol.
The 20-year-old is intended to become one of the stars of the Olympic team but has also been called by the main Seleçao; for him, the Peixe have a precis plan, the same used for Neymar: keep him for another season and then sell him for as much as they can.
The Brazilian club, will then sell Gabigol only when his evaluation will reach €50 million: an amount that an Italian club will difficultly spend; also Fiorentina have been tracking him for a long time, while the rumors regarding AC Milan have not been confirmed. Mirabelli has been watching a Santos game, and, of course, everybody talks about Gabigol; but his future is more likely to be in Spain, not in Italy.
M.G.