EXCLUSIVE Romano: Juventus to offer Everton star Lukaku €8m a year!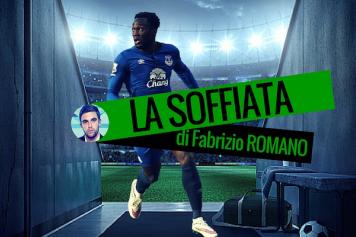 31 March at 12:45
It'll be a busy time for Mino Raiola, the superagent who handles the likes of Paul Pogba, Mario Balotelli and Giacomo Bonaventura.
According to transfer expert Fabrizio Romano, Juventus are going to focus on Raiola client Romelu Lukaku if they sell Alvaro Morata (something increasingly likely) and are unable to land PSG malcontent Edinson Cavani.
The Bianconeri plan to offer more than €40 million for the Belgian international, and a hefty €8 million yearly salary, which would see the 22-year-old be paid twice as much as Paul Pogba (Juventus have a €5.5 million salary cap).
The Old Lady was previously looking to make a splash for Henrik Mkhitaryan, but Borussia Dortmund are planning to renew his deal at prices that simply exceed what the Bianconeri can (or will) pay.