EXCLUSIVE ROMANO: Milan, Donnarumma. Raiola wants guarantees from the Chinese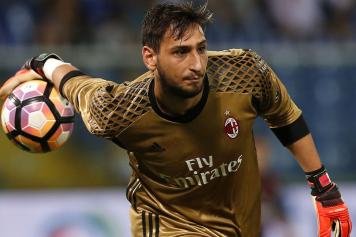 04 October at 09:17
The phenomenon that is Gianluigi Donnarumma continues to grow week by week. The future looks bright for the 17-year-old Milan goalkeeper and with still five months to go until his 18th birthday, the rossoneri are anxious to tie him down to a new deal at the San Siro.

CONTACT ALREADY UNDERWAY:
The plan is to have a new contract in place by the time he reaches 18 but in the meantime, issue an extension to his junior deal to take him through to that time. Milan does not want its prized youngster to go on the market when clubs such as Real Madrid are lurking in the background.

RAIOLA WANTS GUARANTEES:
Presently, there are two main sticking points; the first is of an economic nature and his agent, the redoubtable Mino Raiola, wants an appropriate agreement in order to commit his clients future to the club. The second and most important, is the one that concerns guarantees from the new Chinese owners that they are "serious people" and before any renewal takes place, Raiola wants to meet to be assured this is what they are. Donnarumma himself wants to stay at the club but his agent wants certainties.


By Fabrizio Romano. Adapted & translated by Steve Mitchell