Exclusive: Milan, Mirabelli is ready to be active in South America, the latest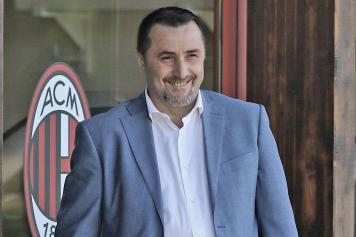 21 April at 23:01
A new Milan is set to begin as Massimiliano Mirabelli is now Milan's new sporting director. There will be some changes that will occur in the coming weeks and one of them will influence Milan's scouting department. In fact, Mirabelli wants to strongly scout South American talents, something that Milan hasn't done in a long time. The
rossoneri
club have had a lot of success scouting Brazilian players as they acquired Kaka, Thiago Silva and Pato over the years but they haven't been doing so as much recently.
ACTIVE SCOUTING - As sources told
Calciomercato.com
, Mirabelli doesn't only want to focus on Brazil as he wants to create a strong group of scouts who will continuously track South American players all over the continent. From Argentina to Brazil passing by Uruguay, Milan will now have many eyes in place as they want to follow the top talents around the world. Since Leonardo and Braida have left the club, this is something that Galliani and his crew haven't been doing as effectively. As MIrabelli takes charge, Milan will once again be active in South America...
Jean-Luca Mascaro (@CalcioNews89)