EXCLUSIVE Romano: What's the Paul Pogba situation?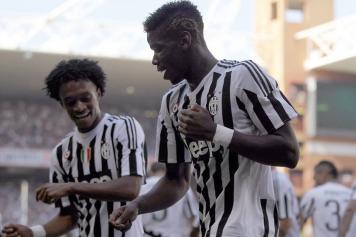 31 March at 13:10
Where does Paul Pogba stand with regards to his future?

Transfer expert Fabrizio Romano revealed that agent Mino Raiola recently met with Juventus to discuss about the future of client Romelu Lukaku... along with that of Paul Pogba. Truth is, he had no offers to bring to the table, as it now appears that even 100 million wouldn't be enough for the Bianconeri... who now want more like 120 to sit down and talk.

Raiola, it has to be said, would be owed a percentage of any sale, a condition of the Frenchman's move to Turin from Manchester United.

Barcelona recently re-entered the race for the 23-year-old, whilst Chelsea made a 90 million offer for Pogba last summer, and could make a bigger one.

As far as Raiola is concerned, if Pogba wants to leave, they'll talk. At the moment, however, the Italo-Dutch says that isn't the case. Were he to leave, the Frenchman will ask for a salary of
€
10 million a year.

It could well be that the two sides meet during the European Championships... when Pogba's price will likely peak.