Exclusive, Rugani and the farewell: Juventus' decision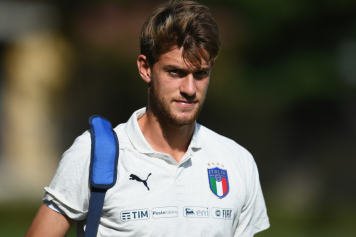 06 December at 10:05
Daniele Rugani and an uncertain future, more and more, day after day. Because his position is to be evaluated, we are talking more and more often about a possible farewell that could have materialized already last summer to Chelsea.
Juventus have created a 'wall' with Fabio Paratici willing to keep the young defender, but the negotiations of a contract renewal remain open, the agreements are to be completed and as a result, more and more rumours emerge.
However, Juventus have decided not to deprive themselves of Rugani in January. A choice also shared with Massimiliano Allegri. The idea of a move to Roma continues to circulate because Monchi is looking for a strong and talented centre-back, but Juve do not want to sell him in the next transfer session. With or without the renewal.
Everything has been postponed until the beginning of 2019 for the renewal of the former Empoli man, but without the will to sell the Italian international. It would only take a crazy offer to make Juve change their mind. A signal also for any attempts of Sarri and his Chelsea. Juventus will not sell Rugani in January, in June, it remains to be seen, that will be another story and a lot will also depend on the Champions League.
Fabrizio Romano. Translated by Nikita Fesyukov