Exclusive: Spurs, Liverpool encouraged by Juve's struggles to acquire starlet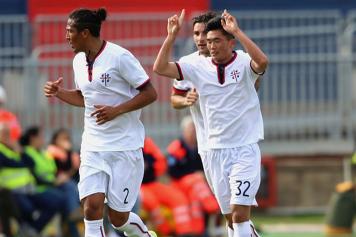 30 January at 12:05
Negotiations between Juventus and Cagliari for North Korean starlet Han Kwang-Song are progressing…albeit, slowly. The gulf between the Bianconeri offer and what the Sardinian club will accept remains wide.
Just last week it was reported that Juventus were willing to spend 5 million euros for the forward. Now,
Calciomercato.com has exclusively learned
they have upped their offer the 12 million euros plus bonues. However, they still are well short of Cagliari's range.
His parent club wants more than double what Juventus is willing to offer. Cagliari will accept an offer of 18 million euros plus bonuses. Despite dropping from their initial request for 20 million euros, Cagliari's demands may be too rich for Juventus' taste at the moment, considering Han is still a teenager and remains untested at the Serie A level.
He's currently on loan with Serie B side Perugia, and will likely remain there for the remainder of the season, regardless of where his main contract resides.