Exclusive: The candidates to replace Zidane at Real Madrid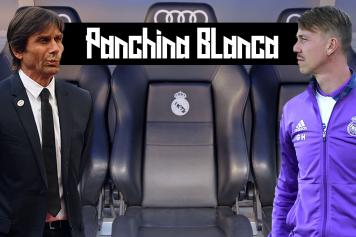 31 May at 14:20
Zinedine Zidane confirmed during a press conference today that he has resigned as Real Madrid manager, despite all his recent success with the Bernabeu side.
With that said, Real will have to find
a replacement for the French manager.
There are different managers that could take Zidane' spot on the bench, including three that are already out of contract; Wenger, Blanc and Michel. The latter has a good relationship with Ronaldo's agent Jorge Mendes and, therefore, shouldn't be excluded.
The dream according to the Spanish media is Mauricio Pochettino, who has recently renewed with Tottenham. On the other hand, there is Conte who wants to leave his current club, Chelsea, although the Real management isn't convinced of him as of now.
Finally, there are those who are already in Real Madrid and could be promoted to the first team. Their former midfielder Guti, who is the manager of the u-19 team could be a wildcard. The alternative to him is Santiago Solari, who is the manager of Real's B team.