Exclusive: Valencia look to ward off Barca, Real, and Juve from starlet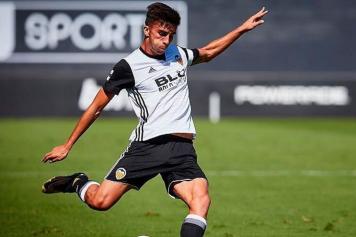 07 October at 12:10
With international giants Barcelona, Real Madrid, and Juventus, training their wallets on one of the bright young stars in European soccer, Valencia has taken the opportunity to increase their future returns on him. Ferran Torres, currently with the Spanish team in India for the U-17 World Cup, has made the most of his time at the Mestalla and has become a mainstay on Valencia's reserve squad.
The aforementioned Champions League giants saw an opportunity to purchase him at an extremely undervalued €7 million with his previous contract. However, Valencia decided to extend Torres' stay and upped his release clause to €22 million with his new contract. He is now locked in with the club until 2020.
Furthermore, Valencia, who sit third in the table, are planning fresh negotiations with him upon his return from India after the youth World Cup. The club has struggled to remain above the relegation zone the last few seasons, but look poised to make a sustained run at La Liga success. Rightfully so, they see Torres as a key to that goal.
Matthew Klimberg