Exclusive: Verdi to Napoli, here's how much money AC Milan will get from the deal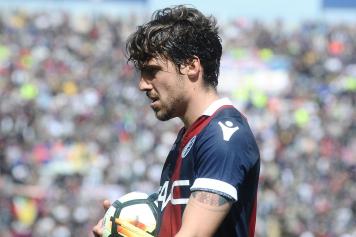 09 June at 12:30
Napoli are going to announce the signing of Simone Verdi next week. The
azzurri
have been in talks with the entourage of the Italian winger and with Bologna for almost 9 months and now the right time has come to see Verdi wear the
azzurri
shirt.
Verdi has agreed to sign a five-year deal with the San Paolo hierarchy and his €
20 million move from Bologna will be completed next week. His transfer to South Italy is also good news for AC Milan who have a20% sell-on clause.
The deal between Napoli and Bologna also include bonuses up to € 4 million and that's exactly how much AC Milan will get from the deal.
Bologna will receive € 20 million straight away but the bonuses they are supposed to cash in will be received by AC Milan instead. Starting from next week, Verdi will become a new player of Napoli but AC Milan will only be able to cash in their fee in the coming years when Verdi will reach his targets with Napoli.
CLICK HERE FOR MORE TRANSFER NEWS