Exclusive: Why Inter may struggle to wrap up January deal for Lucas Moura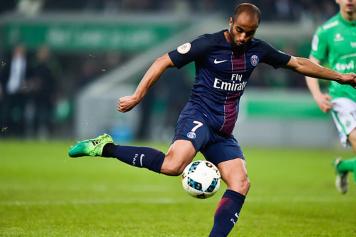 10 November at 13:45
Complications in details threaten the potential Lucas Moura transfer to Inter Milan this January. The Paris Saint-Germain right-winger has been rumored to be on his way out of France.
Having spent over £200 million in the summer transfer window, mostly due to Neymar's world-record arrival from Barcelona, PSG are now looking to offload several players in January in order to balance the books. Moura is a player that fits the bill.
The Brazil international has played only 72 minutes in Ligue 1 this season after being brought on as a substitute in five games. PSG has been trying to offload him, and thought they had found a match with the Nerazzurri.
Now, it seems,
Inter executives are balking at the transfer
. Their main concern is that the potential transfer could lead to them violating Financial Fair Play rules. Their idea is to acquire him on a loan, but PSG will refuse any deal that includes a redemption clause. They want nothing to do with Lucas Moura, or, more importantly, his salary.
We'll see if the two sides can resolve their issues prior to the transfer window.