Exclusive: why Inter pulled out of deal with €18m Milan signing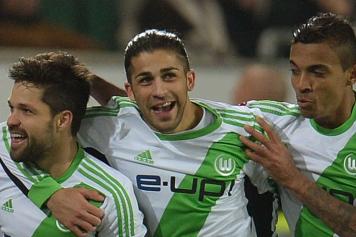 18 May at 15:05
Inter have numerous reasons for not pursuing Ricardo Rodriguez,
we can exclusively reveal.
Fabrizio Romano claims that the Nerazzurri's current transition, as well as Stefano Pioli's sacking, kept Inter away from the Wolfsburg man despite negotiating with his entourage until mid-February.
As we revealed yesterday, rivals Milan are set to sign the Swiss man next week for only €15 million, plus three more in bonuses. He was also liked by Chelsea and Arsenal, among others.
This is far lower than the €22.5 million release clause Inter didn't want to pay - Rodriguez only had two years left on his deal - and which the Wolves were reported to be sticking to.
So what happened? The 24-year-old was very much liked by Stefano Pioli, but with the Parma native circling the drain, it didn't look like Inter were going to pick Rodriguez without choosing a new Coach.
With the Nerazzurri also picking a new "technical co-ordinator" in Walter Sabatini, buying someone was a poor idea, something we saw last summer before Suning bought out the Nerazzurri.
Inter had previously negotiated with the 24-year-old's entourage, with the Rogon agency acting as middlemen, and had even reached an agreement in principle.
All for nothing now that he's set to sign a four-year deal with Milan...
Fabrizio Romano, adapted by @EdoDalmonte