Exclusive: Work permit puts Gabigol's West Ham move on hold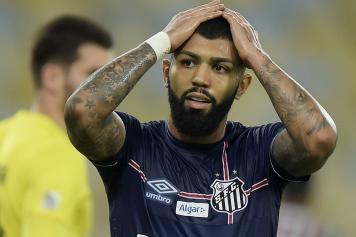 03 January at 13:00
These are days of contacts, phone calls and expectations for Gabigol. Inter took the decision to sell the Brazilian striker despite his excellent figures in the Brasileirao.
The Nerazzurri are looking for the best solution, the club's desire is to keep negotiating with West Ham and the sporting director Piero Ausilio is concretely working to speed up the timing of the operation. There is, however, a new obstacle.
WORK PERMIT –
Gabigol and his entourage are waiting to know if the Football Association will give him the player a work permit, necessary to play in Premier League. It is certainly not the first time that the work permit puts a transfer on hold.
It happened, for example, with Douglas Luiz whose arrival at Manchester City was rejected only a few months ago. Gabriel Barbosa, commonly known as Gabigol is waiting to see if the permit can be released before the end of the winter transfer window. West Ham and Inter hope that it won't be an issue. If it will, the Nerazzurri will resume talks with Brazilian clubs. Flamengo are still interested in signing the top scorer Brazilian championship last season.
Fabrizio Romano