EXCLUSIVE Zaza waiting on call from AC Milan!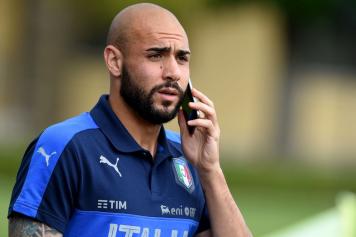 13 July at 14:18
We've written today that Simone Zaza is slowly warming to the idea of a move to Wolfsburg.
But there's more: the Juventus striker would prefer a move to London if possible, and it just so happens that West Ham are enthusiastic about him.
Ironically, his destiny could be intertwined with that of Carlos Bacca. If the Colombian's move to London were to fall foul of some disagreement, the Hammers would be only too happy to make Zaza another offer.
The Londoners chased the former Sassuolo man last summer, before giving up when it looked like Juventus were definitively ahead of them.
Our sources, however, tell us that Zaza and Bacca's futures could be linked by something else: Zaza's entourage is actually waiting to hear from... AC Milan!
Could this be the Campanian striker's eventual destination?
Nicola Balice (@NicolaBalice), translated by @EdoDalmonte