Fabio Lopes: the new Rui Costa at Milan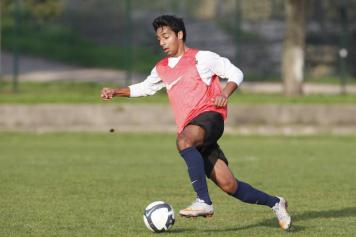 17 October at 17:00
Fabio Lopes is considered the new Rui Costa. In the last two seasons he played with the Under-18 of Betis Seville and is, by all accounts, a talented young footballer.
As learned by calciomercato.com, Fabio Lopes was at Milanello three weeks ago to undergo medical exams and tests. The response was very good and the player's agents have begun negotiations with AC Milan. The problem is that other agents, it seems, are included in the deal, which has delayed the completion. Milan want the player, but the latter is in the midst of a war of agents.

Juventus and Parma (the latter being the first club to show interest in the player) are monitoring the situation from outside, as well as Ajax and PSV Eindhoven.
Luca Talotta