Fake News: De Boer never attacked Mourinho for 'spending £1 billion'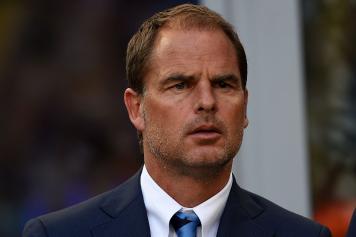 14 March at 15:45
It looks like Frank De Boer
never fired back aggressively at Jose Mourinho
.
As confirmed by the Gazzetta, the Dutchman's alleged comments directed at the Special One last night are fake news, posted from a Twitter account that has since been taken down.
Many websites (including ours), quoted the Dutchman as saying the following on BT last night, after Man United were knocked out of the Champions League by Sevilla.
"I may be the worst manager in the history of Premier League, but he is the manager that spent roughly £1billion in his career and makes his teams play like that."
Trouble was, the former Inter and Crystal Palace Coach wasn't on the show, and has since made some rather different comments, telling Dutch paper AD that 'I respect him as a manager. He's won plenty, is tactically very strong and knows how to disrupt his opponent's game. That's something I can learn from."
The argument originally began several days ago, when the Dutchman attacked Mourinho for not using Marcus Rashford enough, to which the Portuguese Coach answered that De Boer was "the worst manager in the history of the Premier League."
It appears that the fake news was spread by a website purporting to be Bleacher Report. It has since been taken down.