Father of Liverpool target 'could score 15-20 goals a season'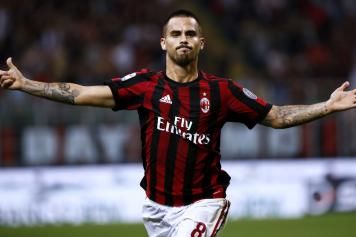 08 February at 16:10
Milan star Suso could be even more prolific,
if his father is to be believed.
The former Liverpool reject was rumoured to be in Jurgen Klopp's sights recently, just after the Reds had sold Philippe Coutinho to Barcelona.
Suso has been a star in Italy since moving on loan to Genoa, and has netted 19 Serie A goals as of the 2015-2016 season.
​Though he went through a bit of slump recently, he managed to net a peach in the 1-1 draw with Udinese at the weekend.
​Speaking to La Gazzetta, his father claimed that the 24-year-old "could scored 15-20 goals" but also claimed that Suso played better on the wing.
""When I see him in the middle, as a second striker, it seems that he makes more assists but scores fewer goals. He loses a few goals when he's in the middle."
He was started as a false nine under Vincenzo Montella, who tried to line Milan up in a 3-5-2 at the start of the season.
"Suso and I often speak to his mother about football. She's as passionate about the game as I am. When Suso was small, we never thought he could become this good, even though one could see that he was a bit special."