Fellaini is one of Roma's top priorities, but Mou wants him to stay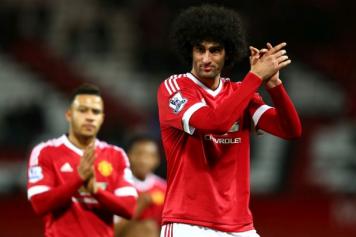 04 May at 14:00
Roma are still interested in Marouane Fellaini, the Gazzetta dello Sport reveals.
The Belgian international is coming off a good week, having scored an injury-time winner to down Arsenal and return to the back page after months in the doldrums.
The 30-year-old - previously linked to Juventus - could leave Old Trafford for nothing this summer if he isn't offered a new deal.
According to recent reports, the central midfielder won't accept the standard one-year extension that United typically hand to players in their thirties.
Roma DS Monchi sees Fellaini as a priority, as someone who won't cost too much, either.
The Giallorossi are looking to reinforce their central midfield (Niccolò Barella is another big name there).
The Belgian's recent interviews made it clear that he thought that Man United had "made a mistake not to sign him last year", and he feels that they want to keep him.
He is right, Jose Mourinho saying on Thursday that
"I remain optimistic, Fellaini is an important player and I like him. However, his situation is different because his contract expires this summer."