Fifa Best Awards: Here is who Buffon voted for ...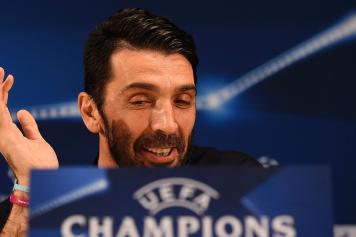 24 October at 09:00
It was a great night for Gigi Buffon as he was elected best goalkeeper in the world (Neuer had been dominating this award for a few years straight now). Other than winning this prestigious award, Buffon was also included in the Fifpro team of the year and he finally also got to see some of his old teammates like Leonardo Bonucci (AC Milan) and Dani Alves (PSG). But who did Gigi Buffon vote for? Fifa communicated Buffon's choices for the best male player of the year and the best coach of the year, here is who he voted for :
For the best player of the year award, Buffon first voted for Cristiano Ronaldo (Real Madrid) as he then chose Dybala (Juve) second and Luka Modric (Real Madrid) third. The interesting thing is that he did not choose to include Lionel Messi or Neymar in his top three choices. As for the coach of the year award, Buffon first voted for Max Allegri (Juve) as he then chose Zidane (Real Madrid) second and Antonio Conte (Chelsea) third.