Figo: Real Madrid will write history without Ronaldo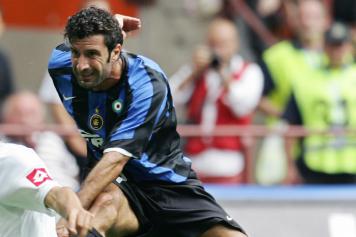 21 September at 12:35
Real Madrid are doing "an excellent job" even without Cristiano Ronaldo, according to club legend Luis Figo.
The Portuguese winger was speaking of his successor as the national team's No.7, claiming that he's an "impressive player."
Ronaldo left Real this summer for Juventus for a massive €105 million, sending shockwaves through the footballing world.
"Cristiano is an impressive player, but his departure won't affect Real, life goes on and those who have arrived will make history, they are already doing excellent work," Figo told El Espanol.
Figo himself left Real Madrid for an Italian team, joining Inter in 2005 and winning four Serie A titles with the Nerazzurri.
The Merengues have dropped two points in La Liga with a draw against Athletic, but have since gone on to destroy Roma 3-0 at the Bernabeu.
This comes a few days after Gareth Bale had suggested that the Real locker room was "more relaxed" without CR7.