First crisis for Sarri: worst than Conte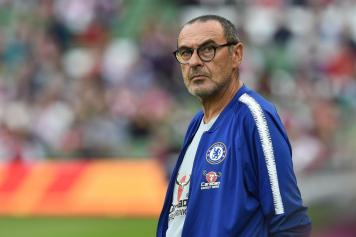 07 December at 10:25
As reported on
Il Corriere dello Sport
, the defeat against Wolverhampton still burning at Chelsea. Sarri admits to be worried: "I think we have played well for 55 minutes. Hen, after they scored the draw, that has been fortuitous because we were controlling the game, we have become a different squad. We missed the distances, we missed our football. I can't explain myself why. But I'm not much worried".
The numbers, continues
Il Corriere dello Sport
, talk about a Chelsea that have one point less than the team of the last year, managed by Antonio Conte that was sacked at the end of the season.
Emanuele Giulianelli