Five things we learned watching Serie A this weekend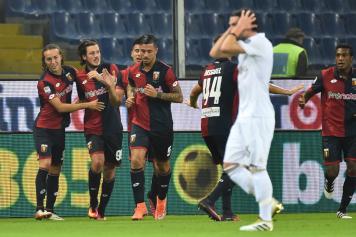 29 November at 11:48
1. We are witnessing the most exciting battle for Champions League places in years.
Before the clock had struck 12 on Sunday, two of Serie A's Champions League hopefuls had already laid down their markers for another week. While Torino suffered a late scare on their way to securing a 2-1 home win over mid table Chievo, Milan romped to a 4-1 win away at struggling Empoli with Suso in fine form once again (more on him later).
There was no let up on Sunday as Lazio won 1-0 at Palermo, while Atalanta returned from Bologna with a 2-0 win. And, in what has become a fascinating game of who will blink first, Roma completed the hat trick by seeing off Pescara 3-2 at the Stadio Olympico, Edin Dzeko scoring two more goals to take his tally for the season to 12.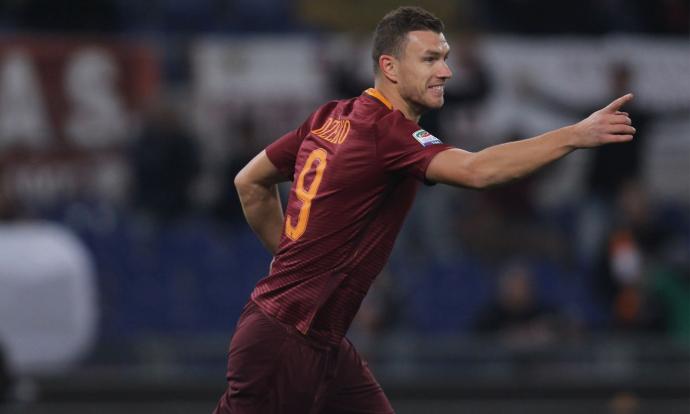 Last season the chase for Champions League places was somewhat simplified as Napoli emerged as the side who would dare to challenge Juventus for the Scudetto, although the Neapolitans would eventually fall away as a combination of tiredness and indiscipline set in, allowing Roma to finish just two points behind in third. In a further indication of the increased challenge this season, 4th place last term was claimed by Inter who finished a huge 13 points behind the Giallorossi.
A look at the current Serie A table tells an entirely different story. With the re-emergence of Milan under Vincenzo Montella, Simone Inzaghi's revival of Lazio, the rejuvenation of Torino under Sinisa Mihajlovic, and the incredible consistency of surprise package Atalanta, we now have four entirely new names thrown into the mix as no less than six teams battle it out for just two spots. What's all the more remarkable is that last season these sides finished 7th, 8th, 12th, and 13th respectively.
Increased competition is healthy, and while we may not have a side who can yet challenge Juventus all the way and even surpass them, watching so many new names come to the fore and present a sustained week in, week out challenge in what has essentially become a mini league of its own, is incredibly refreshing and ultimately beneficial to our league.
2. Lazio benefiting from lack of attention.
Whilst everyone speaks of Roma pushing Juventus, Milan looking threatening again, and Napoli struggling to keep up, the one side that seems to have slipped under the radar is Lazio. After their 1-0 win at Palermo on Sunday afternoon, the Biancocelesti are now on a run of 9 games unbeaten in Serie A, including 6 wins and 3 draws and currently reside in 4th place in the table.
With Ciro Immobile hovering near the top of the Serie A scoring charts on 9 goals, Lazio have gone about their business in a quiet yet effective manner, although should they be there or there abouts come the business end of the season, it will be fascinating to see how Inzaghi's side cope when the focus of attention is placed upon them. For now though, along with surprise package Atalanta, they are the current "dark horses" of Serie A.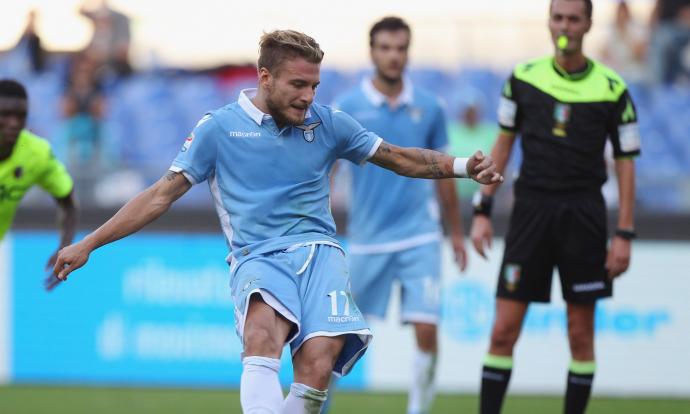 3. Juventus' shock defeat to Genoa may just have ignited a title race.
You may think that's a bold statement given their dominance of the Italian game in recent years, but when you look at the form and consistency of the chasing pack there is legitimate cause for optimism, that we could have not one but two sides pushing the Bianconeri all the way this season.
While Juventus could always afford the odd slip up along the way en-route to the Scudetto, this season dares to be different and at present both Milan and Roma sit just 4 points behind the defending champions, with the former already able to boast a win over them and Roma regretting their loss to Atalanta in week 13.
While it may be madness to suggest either side will actually topple the Turin side this season, it is ultimately a shot in the arm for a league which for a few years now, has been compared to the Bundesliga due to the manner in which Juventus are so far ahead of their peers and take their best talent at will.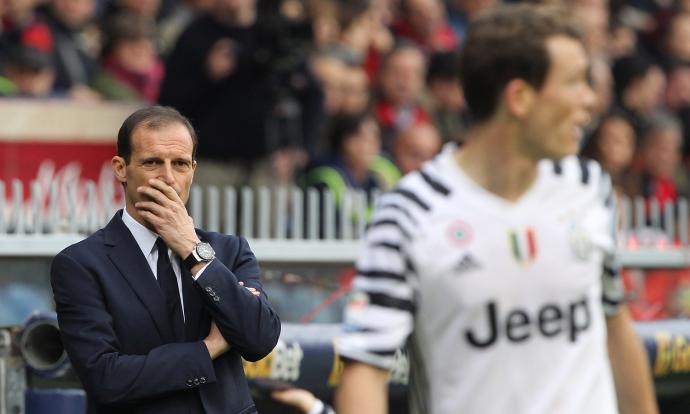 4. Suso is statistically Milan's most potent weapon.
In last week's column I touched on Suso and how Montella had thus far gotten the best out of the player; however it wasn't until after his phenomenal display against Empoli on Saturday evening that I sat down and looked at the sheer numbers, and what I saw astounded me.
The stats speak for themselves; 92% passing accuracy, two assists, and a goal of his own in a man of the match performance, but that's not all, closer inspection shows that Suso has been directly involved in each of Milan's last 6 Serie A goals (excluding own goals) with 2 assists and 4 goals scored.
With Carlos Bacca seemingly on his way out of the San Siro and Suso getting better by the week, many Milan fans will be keen to see their club tie down a player who is reportedly on just €1m a year until 2019 and attracting the interest of Bundesliga giants Borussia Dortmund.
Right now Suso is Milan's most dangerous offensive weapon and if he can show consistency for the remainder of the season, Milan would look in very good shape for one of those two remaining Champions League spots.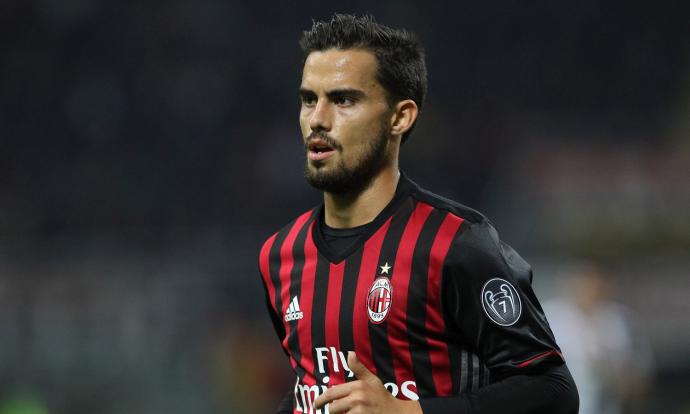 5. Sassuolo's poor run shows no sign of ending as European football takes its toll.
It's hard not to feel sorry for Sassuolo right now. After the high of last season's 6th place finish, which saw the club qualify for European football for the first time in their history, the neroverdi find themselves without a win in 10 games in all competitions. And while they can take heart from a draw at the notoriously difficult Stadio San Paolo, it may be somewhat dulled in the knowledge that Napoli are not quite the same beast they were at home last season.
Sassuolo kicked off their campaign in spectacular fashion, dispatching both Luzern & Crvena Zvezda 4-1 on aggregate with both sides soundly beaten 3-0 at the Mapei Stadium. These results sandwiched Serie A wins away to Palermo and at home to Pescara, but as the season has gone on the strain of fighting on two fronts simultaneously has taken its toll on a thin squad and they now sit 13th in the table, just 6 points outside the relegation places.
While star striker Domenico Berardi remains missing due to the injury sustained in August against Pescara, scoring goals hasn't actually been a problem with 16 scored in 12 league games since his lay-off. The problem is at the other end of the pitch where they have conceded a staggering 23.
With one game remaining in the Europa League against group leaders Genk, many Sassuolo fans may feel it best they bow out of this European adventure now and focus on their domestic survival.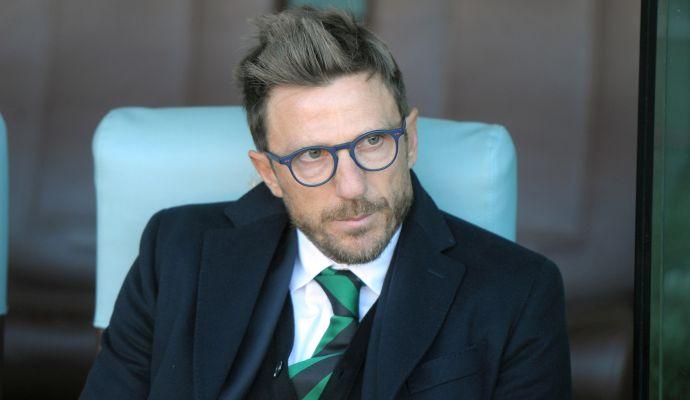 James McGhie (@jrmcghie) is the founder of @SemprePodcast,the original & best SSC Napoli podcast for English speaking supporters across the world.