Florenzi hits back at Ronaldo: 'He thinks he can do what he wants'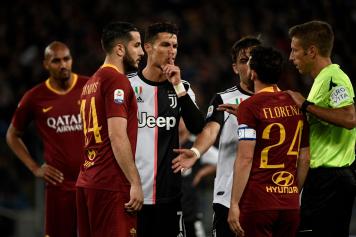 13 May at 12:30
Alessandro Florenzi has responded to Ronaldo after the Portuguese star appeared to call him 'too little to talk' during Roma's 2 – 0 victory over Juventus.
On Roma TV, the Giallorossi spoke about the gesture of the Juventus player, not without resentment.
"We'd put the ball out of play twice so someone could get treatment and twice he played it. He's the Ballon d'Or and thinks he has the right to do anything he wants. I say and do a lot of dumb things on the pitch too, but it stays there."

Florenzi scored his sides first goal in their 2 – 0 victory that means they remain in 6th but only 3 points behind 3rd placed Atalanta with 2 games left to be played.