FOCUS: Allegri wants two top players to renew with Juve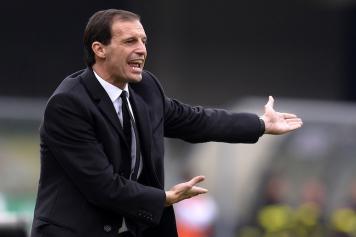 15 April at 17:27
As reported in the last days, the 48-year-old manager Massimiliano Allegri is intended to extend his contract with Juventus. However, there is nothing done at the moment. There will be no problems regarding the Tuscan tactician's financial requests (his salary will increase to €5 million) and the contract length (2 years), but the former AC Milan boss has still some doubts.
In 2018, also the contracts of the club's CEO Giuseppe Marotta and of his right arm Fabio Paratici will expire: the two executives have always work in great harmony on the transfer market, but it couldn't be enough.
Allegri knows that next Summer both Alvaro Morata and Paul Pogba could leave, so he's asking for some warranties from his club. The manager wants to be sure that some experienced top players will join, like Karim Benzema, Edinson Cavani, Isco or Andre Gomes. During the next meeting between Allegri and the club, this will be the main topic. Meanwhile, PSG and Real Madrid observe his situation.
M.G.