Former Chelsea star revealed he almost joined Atletico; Juventus wanted him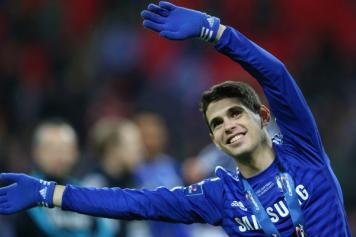 05 October at 17:50
Oscar has claimed that he was close to Atletico Madrid.
The former Chelsea main signed with Shanghai Shenhua for €61 million midway through last season,
a major surprise for a player once tipped for greatness.
Speaking to Copa 90, however, he revealed that he was almost a Colchonero, and also that both Juventus and the Milanese sides wanted a piece.
"When I was talking with Shanghai, I was talking to big clubs from Europe, as well," the 26-year-old said.
"There was Atletico Madrid, who I almost joined. I liked them very much and what they were offering me at that time.
"There was also Juventus, Inter Milan and AC Milan.
"I had some options, but I opted for Shanghai and afterwards I can still return to Europe."
Beyond that, he added that he would want to return to Europe:
"Yes, I would go back. I'm still young, I'm still 26 years old. Who knows in two, three years I would return to the Premier League. … I would be very happy. And preferably for Chelsea, who opened the doors for me, to return."
@EdoDalmonte