Former Chelsea stars ready to cause troubles to Serie A giants in UCL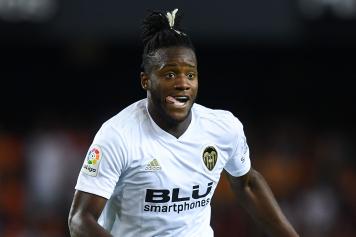 19 September at 18:45
Are former Chelsea stars ready to cause problems to Serie A sides in the Champions League?
We will see today, as Batshuayi faces Ronaldo's Juventus and Courtois faces Roma. It's been a very hectic summer for Chelsea as they had intensive negotiations with Courtois trying to convince him to stay but in the end he opted for leaving to Real Madrid.
Today, he will face Roma and may cause them problems to score against him. The Belgium international has won the Golden Glove in the 2018 Fifa World Cup after his heroics with Belgium in the tournament. Roma, who are currently struggling, may find it very hard to score past Courtois in the opening game of the group stages.
As for Batshuayi, he proved to be a goal threat every time he was on the pitch for Dortmund last season. If he plays a part today in the match against Juventus, they will have to be solid defensively to stop the Belgian striker. Batshuayi
still didn't cement his place in Valencia's starting 11 but it's a matter of time before he does.
He will surely find his scoring boots and once he gets going it will be very hard for other teams to stop him from shining.