Former Fiorentina star claims Eriksen could play for Juve or Barça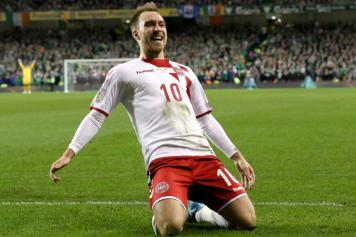 13 June at 21:55
Martin Jørgensen, the former player of Fiorentina and Udinese,
spoke to TeleRadioStereo
92.7 about the World Cup in Russia, as well as Denmark's star Christian Eriksen.
"It all depends on him [Eriksen]. If he plays well, then the rest of the team turns up as well.
Schmeichel? He is a great goalkeeper and the defence is very solid.
"Eriksen's future? He is fine at Tottenham but there are many teams interested in him. It was said that Barcelona, Real Madrid and Juventus want him. He has the quality to play in these teams, for sure. The amount of interest could increase if he does well in the World Cup."
It remains to be seen if the midfielder will leave Tottenham this summer, although it seems unlikely for the time being. Furthermore, Spurs' price tag certainly wouldn't be low, given Eriksen's role in the team.