Former Juventus Coach Conte went to a wedding... just to recruit Jovetic!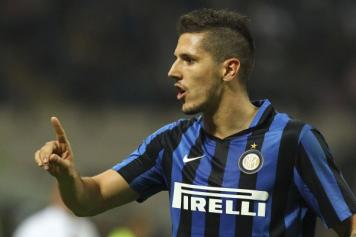 24 April at 18:36
Could Stefan Jovetic be returning to the Premier League?

The Daily Star certainly thinks so, claiming in Sunday's edition that Chelsea manager-to-be Antonio Conte has always had a soft spot for the Montenegrin international.

We can reveal, for example, that Conte desperately wanted Jo-Jo back in 2013, when he was still managing Juventus, and was coming off a second straight Scudetto title with the Bianconeri.

Determined to break the deadlock, the idiosyncratic coach decided to show up to striker Mirko Vucinic's wedding in Mesagne, Apulia... where Jovetic (a fellow Montenegrin) was present, just so he could convince him to move to Turin!
Admittedly, it wouldn't have been a huge stretch for Conte to attend, seeing as Mesagne is less than an hour's drive from his native Lecce. Either way, it didn't work out, as the Bianconeri just couldn't reach an agreement with Fiorentina.

The two sides square off tonight in Serie A action.

It is a fact Chelsea's new Coach doesn't have passing flings: when he likes a player, he stands by his man for a long time.

The Star is now reporting that Jovetic is being scouted, that the Pensioners could be ready to pounce.
Acquired by Manchester City for €26 million (plus 4 more in bonuses) in 2013, the 26-year-old moved to Inter on loan this season, where his two runs of form sandwich a long, disappointing spell spent either on the bench or injured.

Will Chelsea try to bring him to Stamford Bridge?
Watch this space!

@EdoDalmonte