Former Liverpool defender seeks to stop Higuain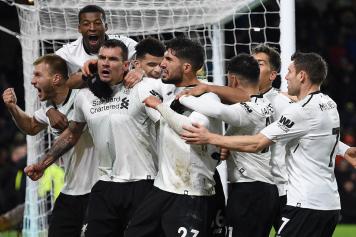 15 September at 22:00
A
s Corriere dello Sport reported (via Calciocasteddu),
Estonian defender Ragnar Klavan is ready to face off against AC Milan star Gonzalo Higuain tomorrow. Cagliari are coming off a big win against Atalanta as the ex-Liverpool defender played a great game. He did pick up a few physical issues during the international break but he seems ready to face AC Milan tomorrow.
KLAVAN VS HIGUAIN WILL BE AN IMPORTANT BATTLE- If Cagliari are to stop AC Milan from scoring, they know that Klavan will have to contain Gonzalo Higuain well. The Argentine really likes to score against Cagliari as they know that they will have to mark him very closely. Klavan should play alongside Romagna at the back but Andreolli is ready to come in if Klavan isn't fit to start the game (which seems very unlikely as of now so let's see).
You can follow this Cagliari-Milan game with us tomorrow right here right now on
Calciomercato.com.