Former Real Madrid and Milan man reveals where he would like to play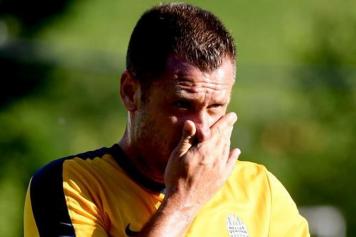 01 October at 14:55
He has been out of action for two years, but the name of Antonio Cassano continues to ignite the interest of several clubs, not just Italians.
There have been some talks, but the former Italian international has different preferences and spoke about it
in an interview with
Il Secolo XIX.
"Monza? It is always an honour when two big people like Berlusconi and Galliani think of you, but the answer was negative. I still feel like a Serie A player, even more after watching a few games of the season on TV," he said.
"Overall the quality is modest. My priority, also, for this reason, is always Serie A. I am convinced I can still make the difference.
"But if I have to a lower league, at this point Serie B or C, I would go only in one team, that is Entella. I would do it above all for the relationship of great esteem and friendship that I have with President Gozzi and the environment.
"I would like to write a little piece of Entella history. I am convinced I can do it, together with Gozzi, a wonderful and exquisite person," Cassano concluded.