Former Serie A referee: 'Murillo dived to get Ronaldo sent off'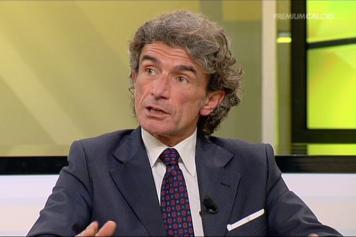 20 September at 20:30
Former Serie A referee Graziano Cesari has said that Valencia player Jeison Murillo had dived before Cristiano Ronaldo had been sent off last night in the UEFA Champions League.
It was Ronaldo's first game for the Old Lady in the European competition and it clearly didn't go well at all. Ronaldo was sent off by referee Felix Brych for allegedly pulling Murillo's hair and displayed violent behaviour.
Cesari though, has claimed that Murillo had dived to get Ronaldo sent off.
He told Tuttosport
: "Juventus attacked from the left. Brych follows the action diagonally, checking the development correctly.
"Within the penalty area of ​​Valencia, Murillo and Cristiano Ronaldo try to get the best position while waiting for the ball. The two make contact with each other but without any impropriety, but the Colombian falls to the ground simulating a blow from the Portuguese.
"CR7 demands correct behavior on the part of the defender by resting his hand on his hair and urges him to get up. Maybe he disheveled him, he removed the gel and ruined the hairstyle. He did not pull his hair, it does not cause pain, in short, no violent behavior."
For more transfer news and updates, click here
Kaustubh Pandey (@Kaus_Pandey17)