Free-kick stats highlight difference between Ronaldo at Juve, Man Utd and Real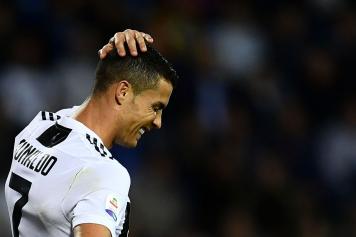 31 October at 16:20
As collected by Gazzetta, there is one major difference between the Ronaldo at Man Utd and the Ronaldo at Real Madrid in terms of stats, although understandably so.
In fact, during his nine years at Real Madrid, he managed to bag a total of 311 goals, 33 of which were scored directly from a free-kick. At Man Utd, on the other hand, Ronaldo only scored 13 goals from free-kicks after spending six years with the club.
In regards to Serie A, only three free-kick goals have been scored thus far this season. Therefore, the projection is that a total of ten will be scored during the campaign. Pjanic and Dybala are the best active Serie A players when it comes to free-kicks, having scored 15 and 9 goals respectively.
From a neutral point of view, fans will be hoping that the free-kick tally increases, as a free-kick goal is always a beauty.