Frey: 'People don't know the real Ronaldo'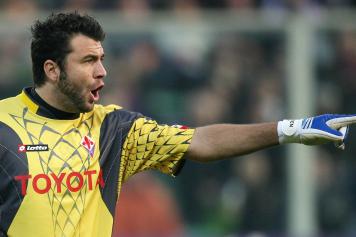 13 September at 17:00
Former Parma and Inter Milan goalkeeper Sebastien Frey looks ahead to the weekend as both his former clubs come together to face off in Serie A. Parma were unlucky as they lost just 2-1 to Juventus before the international break, whilst Inter finally got their first win of the season in a 3-0 win over Bologna.
Speaking on the game, as well as his thoughts on Ronaldo, Frey spoke to
La Gazzetta dello Sport
:
"
With the Nerazzurri, I've had beautiful moments, even if they were complicated. Parma? Wonderful years, there I proved to be a real goalkeeper. Then? Inter: a bestial effort is made at San Siro by opponents.
"But the children of today do not know who the Ronaldo was? I'm trying to explain it to my son too. In '98 Inter had the strongest players on the planet. Ronaldo changed football, has upset a generation, was the first complete player and no one was like him anymore. I've never seen Ronie's things from anyone else. CR7 today is a top, Ronaldo was a step above. Humanly, then, a show: always made the Christmas present to everyone, including warehouse workers.
"I did not understand two things. Di Gigi and PSG. The first: what sense does it have, having a fortissimo like Areola, to take Buffon? I have always loved Gigi, he made history, but if I was him I would have retired. How I hope he has finished with the blue. Second: if they took it to have a leader in the locker room, it is an expensive guide. PSG has three goalkeepers that cost 18 million. And whoever earns less is the owner."
For more news, views and features,
visit our homepage.