From England: Abramovich ready to sell Chelsea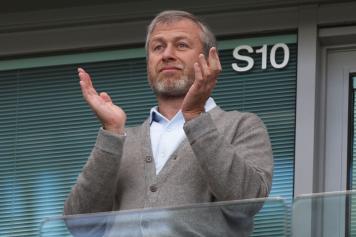 26 August at 13:15
Today's edition of
The Times
writes that Chelsea owner Roman Abramovich is ready to sell the club.
According to the reliable English paper Abramovich has already made contact with Raine Group asking them to find potential suitors interested in buying the club that he has been owning since 2003.
Links between Chelsea and Italian managers have been close in the last 15 years as the likes of Claudio Ranieri, Antonio Conte and Maurizio Sarri have been coaching the team since Abramovich took over at the club 15 years ago.
​According to English media Abramovich – who saw his UK visa withdrawn in may – has already rejected offers of Silver Lake and Jim Ratcliffe, one of the wealthiest entrepreneurs in the UK who offered £ 2 billion to buy the club.
​Abramovich took over at Chelsea in 2003 acquiring the club for € 140 million.
​Chelsea have won five Premier League titles, eight national titles, one Champions League and one Europa League during his presidency.