From England: Milan, 30 million euros ready for Fabregas, the details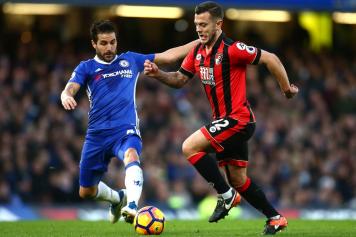 27 February at 21:00
It is not a secret that many clubs are after Chelsea's Cesc Fabregas.
According to the Telegraph
, Fabregas is very high on Milan's wish-list and he is their top midfield target for next summer. Milan had already tried to get him last year but a deal failed to happen since Fabregas was happy to stay in London. Conte's Chelsea are having an amazing season but Fabregas future is still in doubt since he isn't an official starter for
the blues.
IT IS TIME TO LEAVE - According to the latest reports, Fabregas will likely leave Chelsea at the end of this season. Fabregas just recently celebrated his 300th game in the EPL as he even scored a goal for Chelsea against Swansea but still, his days with
the blues
are counted.
Milan have always liked him very much so and according to the
Telegraph
it seems like they will be ready to dish out 27 million Sterling pounds to get him (a little over 30 million euros). Fabregas' contract expires in 2019 with Chelsea as his future is in heavy doubt ....
Milan aren't the only ones after him as Juventus and Manchester United are also very interested.
Jean-Luca Mascaro (@CalcioNews89)