From Germany: Star GK rejects Napoli to sign with Arsenal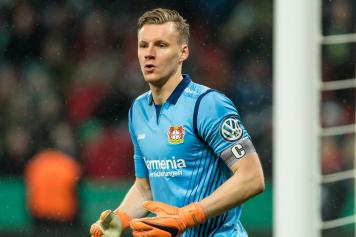 24 May at 15:10
Bernd Leno could be nearing a move to Arsenal,
if the latest reports from Germany are any indication.
According to reliable magazine Kicker, the star goalkeeper could be supplanted at his club by Lukas Hradecky, with the article claiming that the new shostopper was likely offered guaranteed starting time.
It is also claimed that the 26-year-old has turned down Napoli, and is being chased by Atletico Madrid too.
The fact that the two big clubs are after him is apparently behind the decision.
Recent reports indicated that the Azzurri were more interested in Rui Patricio anyway.
Leno reportedly only has a €25 million release clause separating him from an exit, too.
His agent has claimed, however, that the Bayer Leverkusen star only has one priority: the Mannschaft.
"Bernd is concentrating entirely on the national team, nothing else matters," he said. "There are several options for his future, which are tested without any hassle, this has not changed today."
"At the moment, Bernd is a player from Bayer Leverkusen, and this has been constant for more than seven years. As soon as there is something else to announce, we will do that."