From Italy: Chelsea target Koulibaly will cost €100m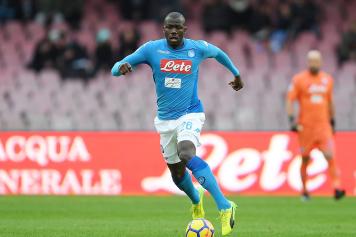 16 May at 14:40
Kalidou Koulibaly is set to cost a whole lot more than expected, according to reports from Italy.
Yesterday reports emerged that the Chelsea target, who is also wanted by Juventus, will cost €70 million. Radio Kiss Kiss, who are normally well connected, believe that the sum is actually more in the region of €100m.
Koulibaly has consistently been one of Serie A's best defenders in recent seasons, enough to attract interest from all across Europe. His agent, Bruno Satin, recently said "Why not?" when asked about a move to Stamford Bridge.
The centre-back won't go to rivals Juventus, however, if Napoli have anything to do with it.
The 26-year-old himself seems interested in staying at the San Paolo, recently expressing the hope that the manager would stay with the Partenopei.
"Sarri? We have to continue with him but the final decision lies with him and the president. He wants perfection, while we grow every day thanks to him and his staff."