From legend to legend: Maldini sends message to new Liberia President George Weah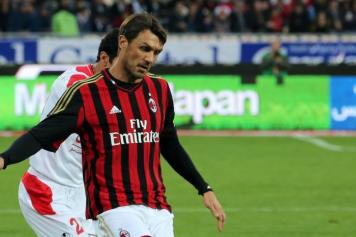 12 October at 15:15
Several reports from Liberia claim George Weah has been elected president of the coutry although reports have not been officially confirmed.
The AC Milan great has been a senator in the war-torn nation's capital, Monrovia, since 2015. As a member of the party Congress for Democratic Change, Weah has fought against corruption in an effort to restore peace.
Despite Weah's election not being official, his former teammate Paolo Maldini share a message on his Facebook account to congratulate with his former teammate.
"Congratulations to my dear friend George Weah who won the political election and became the new President of Liberia. I'm sure that the humble and generous man I met twenty years ago will be the perfect leader of the people of his beloved country. All the love and support from me and my family."