From one record to another: Juventus closing incredible 2018 in Serie A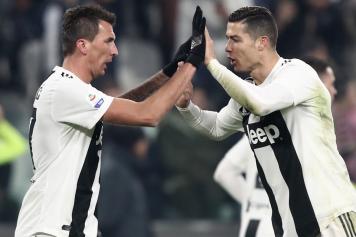 26 December at 12:00
Juventus stronger than ever? So it was often defined in a debate that has been on since last summer, precisely from the day when Cristiano Ronaldo landed in Turin. It is hard to say, really, though there are many clues that can indicate this. The
Bianconeri
are about to close a record 2018, a crazy year in terms of numbers.
And the defence is at the centre of attention. In the solar year of 2018, Juventus played 22 matches out of 36 without conceding a goal. From these 36 matches in Serie A, Massimiliano Allegri's team have won 31, which is a European record.
But it does not end here. There is still the record of points in the top 5 championships in Europe - of 49 points out of 51 available in the 17 matches of the 2018/19 season.
And today, Juventus will face Atalanta looking to further improve this record, but mainly aiming for Champions League glory at the end of the season, as
indicated by coach Allegri yesterday
.