From Parma to Torino: Balotelli's future yet to be decided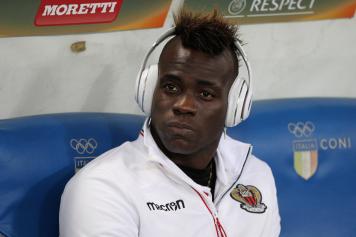 08 August at 21:45
Just nine days before the transfer market closes in Italy, Mario Balotelli continues to train with his teammates at Nice.
However, Nice manager Patrick Viera knows that
he can count on Balotelli
for next season, even if there are no offers that satisfy the club and Balotelli's demands at the time being.
Just a while ago, Balotelli seemed destined to join Marseille. The striker was a direct request of manager Rudi Garcia, and he even visited Marseille's training ground a few weeks ago. The negotiations suffered a slow down once Nice revealed their price tag for the player; €10m.
In Serie A, there are also a few clubs interested in his services, namely Parma and Torino. However, it's a difficult return to pull off from an economic point of views.

Meanwhile, Raiola continues to work to prevent the Italian from staying at Nice. Balotelli has already declared openly that he wants to move this summer, but there are now just nine days left of the transfer market in Italy. Should nothing happen by then, then super Mario would have to find a new club in Spain or France (market closes 31st there), and once again postpone a return to Italy.