From Portugal: Real Madrid forced Ronaldo to pay alleged rape victim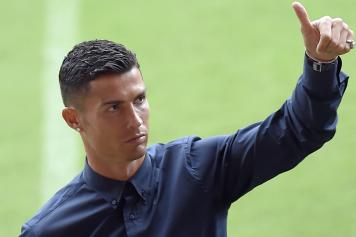 10 October at 13:25
Another twist to an already complicated case of rape accusations related to Juventus star Cristiano Ronaldo.
Portuguese newspaper Correio da Manha brought new information
regarding the issue after countless circulating rumours.
According to the paper, Cristiano Ronaldo signed the agreement with Kathryn Mayorga in 2010, pledging to pay compensation to the woman, under pressure from Real Madrid.
The source also reveals that Ronaldo has chosen not to rely on David Chesnoff as his lawyer, but has turned to Peter Christiansen, another criminalist in Las Vegas, the place where the alleged rape took place.
Correio
continues that Ronaldo's lawyers aim to dismantle the prosecution point by point and also bring Real Madrid into play. The alleged crime happened when Ronaldo had just moved to the
Los Blancos
and the club feared for his image.
For these reasons, in the months following the summer holiday, the club and the player's lawyers decided together the best strategy to deal with the case. Until the signing of the agreement in January 2010, signed by Ronaldo against his will, because he had always declared himself innocent.