From Spain: Conte has distanced himself from Chelsea players, has PSG offer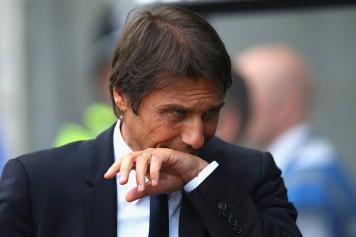 13 March at 18:35
Antonio Conte sounds like he's never been further away from his players,
according to Marca.
Though the team is united in its desire to beat Barcelona and make it to the Champions League quarter-finals, the former Juventus man doesn't look to be on solid footing. His defence of the Premier League title is a shocker, his side only in fifth place.
The Blues recently lost two key six-pointers to Manchester United and Man City, with the latter 1-0 loss being remembered for the Italian's negative tactics.
The Italian Coach has been getting on poorly with Roman Abramovich, and has consequently distanced himself from the squad, too.
Marca also confirm that Abramovich is planning to instal Luis Enrique in Conte's place, though the Russian doesn't want to compensate Conte for the year left in his deal.
Conte still feels safe, however, as he has already been offered the PSG job, seeing as Unai Emery is circling the drain.