From Spain: Real Madrid don't want Neymar, but Mbappé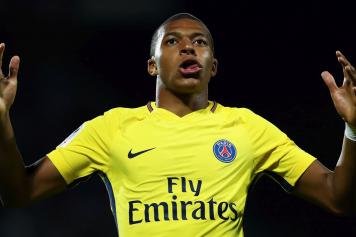 17 May at 12:15
Real Madrid have never really been after Neymar, if the latest Sport story is accurate.
The Spanish paper claims that all this transfer talk is just a ruse, and that the Merengues actually want the Brazilian's team-mate, Kylian M'Bappé!
The 19-year-old has done very well for himself since emerging as one of the world's most promising young strikers early last year, netting 26 goals in all competitions for Monaco and another 21 for PSG, who signed him for a massive €180 million.
Neymar has been said to be unhappy in France, and wants to return to Spain so he can have a shot at winning the Ballon d'Or.
Yet it appears that the Galacticos are playing a longer game, probably because PSG have invested too much in Neymar and aren't a selling club, anyway. But there's more: Mbappé is younger, would replace Karim Benzema and appears to be a fit for Zinedine Zidane's system.
Could PSG's Financial Fair Play problems also be a factor in this? Watch this space...