From Spalletti to Gattuso: the chances of Serie A coaches to stay at their respective clubs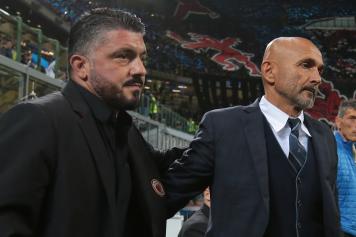 18 May at 13:30
The Serie A season is coming to an end with only two rounds left but still a lot to play for. Juventus have already secured the title, while Napoli will accompany the Bianconeri in the Champions League. However, the two other spots are still up for the grabs with Inter, Atalanta, AC Milan, Roma and Torino still all in the race to qualify to the top European competition.
It is likely that there will be many managerial changes in Serie A after the season ends, with Massimiliano Allegri's departure already confirmed and many coaches having an uncertain future at their respective clubs, including the likes of Gennaro Gattuso or Luciano Spalletti.
Tuttomercatoweb reported
the percentage chances of Serie A coaches to stay, depart and also presented some of the most likely replacements.
Click on the gallery to see the chances of Serie A coaches of top Italian clubs to stay, depart and the potential replacements.