From Turin: The latest clue concerning Higuain's future at Juve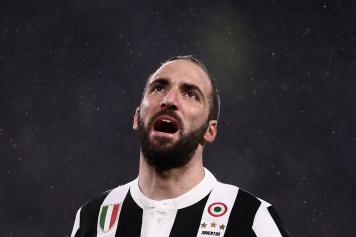 10 June at 15:30
The future of Gonzalo Higuain appears to be farther and farther away from Juventus. He has added fuel to the flames of transfer rumors with his words of praise for the Premier League and has expressed his desire to play in England. It is not only Chelsea, however, who thinks of Pipita.
The idea is still alive that there could be an exchange with Inter for Mauro Icardi. In short, the suitors for Higuain are not lacking and Juve appear ready to use him as an important piece in the market.
The Corriere di Torino today reported an additional clue on the future of the Argentine. The rumor is that Higuan's injury insurance has run out and will not be renewed, which would presumably mean an imminent exit.
It now appears certain he will leave and Chelsea, Icardi, and Morata are all pieces that could be at play in a move away from Juventus