Fulham boss Ranieri: 'Mourinho is a great man and a great coach'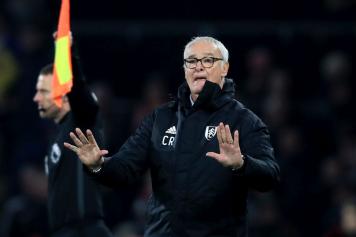 07 December at 20:30
Fulham manager Claudio Ranieri has described his former rival Jose Mourinho as a great man and a great coach, ahead of Manchester United's game against the visitors from Craven Cottage tomorrow.
Ranieri and Mourinho have never been good friends and had infamous battles during their times together in the Serie A not long ago too.
But ahead of Fulham's trip to Old Trafford, Ranieri was asked about Mourinho and the Italian, who led Leicester City to the title, described Mourinho as a 'great man' and a 'great coach'.
In the press conference
, Ranieri said: "He was the first who sent me a message to say welcome back. He is a very friendly friend.
"He told me, 'Welcome back, all the best'. We speak about everything. It was a text message. Sometimes we speak. He's a fantastic man.
"I know him for a long time, when he came to Chelsea and in Italy, and he was very polite with me. He's a great man, coach, manager, and also the football is important. I enjoy very much (being back in England), I've come back home.
"Manchester are one of the best teams in the Premier League and also in the Champions League."
For more transfer news and updates, click here