Colombian starlet issues Barcelona ultimatum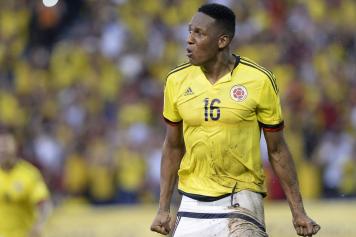 24 October at 18:45
Colombian defender Yerry Mina is apparently displeased with Barcelona's plans for him after he arrives in the Catalan capital in January. Specifically, he doesn't like the lack of defined plans for him, and has issued an ultimatum to the club he's contracted to join after the 2018 World Cup.
Reportedly, the Barcelona brass are concerned with his ability to adapt to European football. His manager, and uncle, Jair Mina spoke to Esporte Interativo about his thoughts on the situation. "They cannot have any doubts. If they want Yerry, perfect. If not, there's no problem, other teams are interested in him. Pep Segura has to decide. We've been doubting for a year and a half."
The 23-year-old Palmeiras centerback signed with Barcelona back in August for €9 million, but with the stipulation that he'd only join after the World Cup. Now, it appears he's arrival in Catalonia is in doubt altogether.