Gabigol, the real numbers Inter paid for him and the reason why he isn't playing much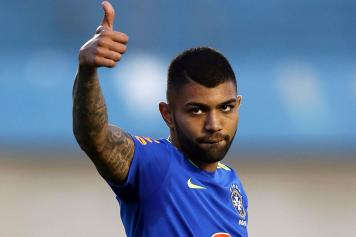 18 October at 23:07
What happened to Gabigol? He arrived as a star but hasn't played much yet under Frank De Boer as the fans are getting anxious.
No to escalated prices -
Inter have been working on the bureaucratical front to assure themselves that they won't have to pay any add-ons in the Gabigol deal.Considering his contract is owned by many different parties, this is something that Inter want to avoid. For Gabigol, the definitive number that Inter will be paying is 29 million euros (to all the involved parties : his family, Santos and the agents). An investor, Carlos Sanchez , asked for a percentage too but Inter consider the deal as being fully closed. They will pay 29 million euros (including bonuses) and this number will not be surpassed (it will be payed in rates).
More playing time-
Why isn't he playing more? De Boer and his staff were clear on the matter: they said that he will play once he is physically and tactically ready for the Serie A. Suning aren't pleased as they have told De Boer that they want to see him in the lineup as soon as possible. They believe that he has to play to gain experience, even if at first he might struggle a bit. De Boer is currently being supervised by Suning because of Inter's bad results.
Article by Fabrizio Romano, adapted and translated by Jean-Luca Mascaro (@CalcioNews89)