Gagliardini: 'We are not consistent throughout the 90 minutes'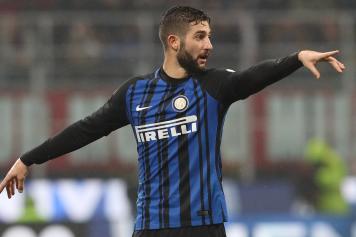 08 December at 09:55
Inter Milan midfielder Roberto Gagliardini believes that the side's big problem is not being consistent enough throughout the 90 minutes of a game and that costed them points against Juventus.
Gagliardini was amidst the thick of things in the first half when the Italian was set through on goal by Mauro Icardi but the midfielder ended up hitting the post from range despite almost being one on one with the goalkeeper.
He was recently
talking to Sky Sports cameras
after the game he talked about Inter's inability to be consistent throughout the full 90 minutes is a problem for the club.
He said: " We go out with zero points but the awareness that if we look at the first half hour, we can take away other positives. After 15 days we have a certain gap from Juve but we must make the run only on us thinking about points to our goal then in April we'll see where we'll be.
"The post? Unfortunately, it went like that, I wanted to put it diagonally then maybe if I looked at the goalkeeper I could put it on the first post. Now our problem is to have consistency in the 90 minutes, play a good game as we had done in some parts of the game but without then having consistency."
For more transfer news and updates, click here