Gallery: Mourinho, provocateur or prophet?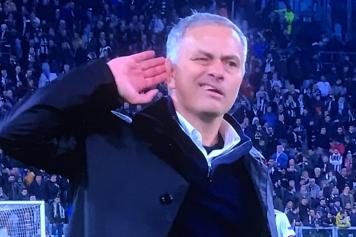 09 November at 11:30
This is the question asked on the La Gazzetta dello Sport cover today. The Italian newspaper keeps on writing about the Special One's gesture after the match against Juventus, won by his Manchester United. Mourinho always stirs debate, the hand to the ear at the Allianz Stadium, sizzles on social networks and also splits the English and the Italian audience.
Click on the GALLERY to watch the funny reactions to Mourinho's gesture on the social media
Emanuele Giulianelli